Jacksonville and Orange Park Property Management
We can Help Manage Your
Jacksonville and Orange Park

Rental Property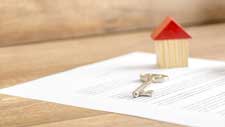 You need a company you can trust to handle your property management. We have the experience to do just that. The Coffey Group offers full service management of both residential and commercial properties. We have a dedicated team of professionals ready to help you maximize your profits without sacrificing on service.
We work as a team to manage your property. It is our belief that each property owner will have their own individual needs and requests in the management of their property. We look forward to meeting your Property Management needs with our knowledgeable and accessible team.
Rental Price: Our team will help evaluate your property and advise you on the best rental price.
Marketing of your property: We offer many types of marketing at no additional cost to you.
Fully screen prospective tenants: We will screen tenants credit, employment, past rental history and other qualifications.
Rent collection: Monthly rent collection; we will facilitate the eviction process if needed.
Maintenance Request: Maintenance calls handled 24 hours; we use only licensed and insured vendors.
Annual Inspections: Property inspections completed at lease renewal!
On-line accounting software: provides the owner with 24 hour access to accounting information.
Monthly statements: We email you a monthly detailed statement.
Direct Deposit: We can direct deposit your funds to you monthly.
Annual 1099 and accounting statement: We send you a full annual accounting statement.
Tenant Placement: We will find a qualified tenant for you.
Inquire About Our Services
Jacksonville and Orange Park Area Information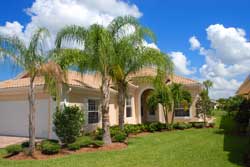 Orange Park in the late 18th century was known simply as Laurel Grove. The name Laurel Grove comes from Sarah and William Pengree who received a land grant from the Spanish governor. Laurel Grove was sold to Zephaniah Kingsley of the Kingsley Plantation upon William's death. Zephaniah developed Laurel Grove into a model farming plantation for over 10 years. In 1813 General Matthews invaded East Florida triggering the Patriots Rebellion. After Mathews left East Florida Zephaniah's wife Anna Madgigine Jai Kingsley burned down Laurel Grove to keep it out of Patriots hands Source From Wikipedia
Orange Park
Jacksonville
Green Cove Springs
Middleburg
St. Johns